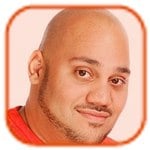 Posted by Andru Edwards Categories: Corporate News, Features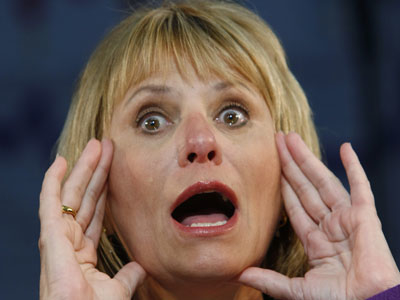 Yahoo's chairman of the board fired CEO Carol Bartz yesterday, to the shock of virtually no one, given both Yahoo's troubles and her notorious attitude. Bartz apparently got the news over the phone, and went right to her iPad to dash off a public message about the news. The company's CFO, Tim Morse, has taken over as interim CEO, stewarding a ship that has largely floundered under Bartz.
It's common for CEOs to make headlines, though Bartz often made them for the wrong reasons, to the point where if you saw a story about her, you could almost be sure it was some kind of gaffe. While Yahoo wasn't in the best shape when she took over, the company hasn't really "stabilized" like she wanted, and it doesn't appear much closer to achieving its apparent goal of re-inventing itself as a content provider and distributor, the search-engine wars largely ceded to Google. On top of that, her employees don't think much of her, giving Bartz a dismal 33 percent approval rate, according to Glassdoor.com. (Steve Jobs' rating, by comparison, was 97 percent when he resigned from Apple).
With the benefit of hindsight, the signs were there from the get-go. Bartz admitted that when she came on board she did so reluctantly, ultimately persuaded to take the job by Yahoo co-founder Jerry Yang. Her lucrative compensation was the topic of much discussion, and her initial statements about her plans for the company were anything but composed.
As time went on, Bartz' failures became more apparent. Her problems as CEO of Yahoo come down to three basic issues:
Click to continue reading Why Carol Bartz failed as Yahoo CEO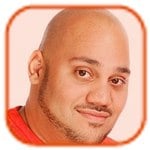 Posted by Andru Edwards Categories: Announcements, Features

Wanna win a 32 GB Apple iPad 2? We'll we've got a five to give away to our readers across our network of Gear Live sites, and today we're starting the contest here on Venturus. We've teamed up with Vonage to offer the giveaway of the iPad 2 (or a $700 Apple gift card, if you prefer) along with $15 in iTunes credit that can be used with the new Vonage Time to Call app (App Store link). We've got a few ways for you to enter, allowing up to four entries per person.
Doing the above gets you in, and is the only mandatory step. However, you can earn additional entries by doing things like commenting on this post, and hitting the Facebook "Like" button as well. Use our entry widget to monitor and confirm your entries.
Timeframe: The contest ends on September 5th, 2011. A winner chosen using Rafflecopter.
Eligibility: The contest is open to residents of the US and Canada.
Prize: The one winner will receive a 32 GB Apple iPad 2 (or a $700 Apple Gift Card) and $15 iTunes credit.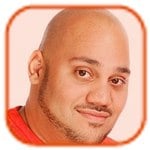 Posted by Andru Edwards Categories: Corporate News, Features, Social Networks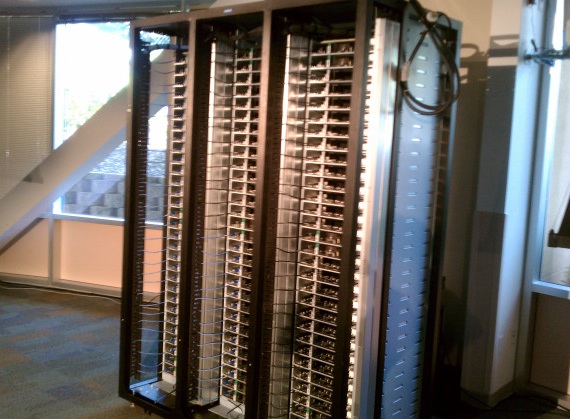 Facebook began showing off its plans for a new data center and server design on Thursday. It will be called the "Open Compute Project," executives said.
Facebook is making the design documents and specifications public at OpenCompute.org. The company claims that the design of the new servers is 38 percent more power efficient than its older designs, and costs 24 percent less to make.
Graham Weston, the chairman of Rackspace, said that his company would use the new Open Compute servers in its own designs, and Zynga's chief technical officer said that his company would take a serious look at adding the new technology to its own cloud.
Industry executives said that the new server designs will have a positive impact not just on the IT industry, but also with emerging countries that may not have the R&D resources to design their own power-efficient servers and data centers. Instead, they said, they can leverage the collective expertise. With the cost savings that the new server designs enable, those savings can be passed along to service companies that use web hosting to drive their businesses.
"This is how Facebook kicks Google's ass," said Robert Scoble, a blogger for Rackspace, one of the companies that will use the technology. The new data center does not use a "chiller," he said. Instead, it puts fine particles of water in the air and cools the server through evaporative cooling.
Click to continue reading Facebook 'Open Compute Project' aims to change the server industry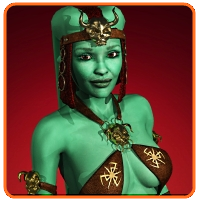 Posted by Patrick Lambert Categories: Features, Social Media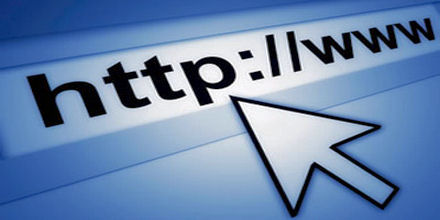 As the last decade ends and a new one begins, it may be interesting to look at what has happened so far on the web, and what it means for the next 10 years. In a time when Facebook is everywhere, now reported to be valued at $50 billion, having raised $500 million recently and being expected to raise another $1.5 billion in the coming months, it's hard to remember what it was like in the year 2000. The tech bubble had just burst, a lot of web sites had gone down in flames, the Y2K bug proved to be nothing, and Windows 98 was still the dominant operating system. Google was something few people knew about, using instead Altavista and Yahoo. Social media was a mostly unknown concept. Just think of what the world was without smartphones and connectivity everywhere. In just 10 years, technology changed so fast, especially online, that it's hard to wrap our heads around it. Let's take it one domain at a time.
Click to continue reading Will Facebook and Google still be relevant in 10 years?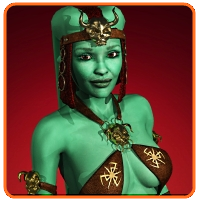 Posted by Patrick Lambert Categories: Features, Marketing, Social Media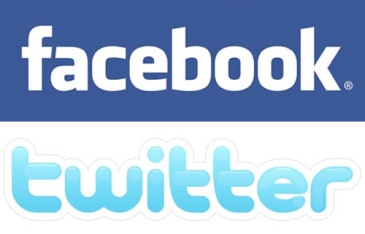 It doesn't matter if you run a Fortune 500 company, or if you just have a personal blog. It's also not about whether you like Facebook or Twitter, or if you're active on the social scene. The simple fact is that the world is moving to social, and in a big way. Facebook has over half a billion users, growing every day, with Twitter following behind. Where people used to look up things on Google or Yahoo!, now they look it up on social networks. Instead of getting stories and links from news sites, they get them on Twitter. Instead of writing an email to a friend asking how he's doing, they sit on their Facebook walls and see what they're up to.
Click to continue reading Why your site needs Facebook and Twitter share buttons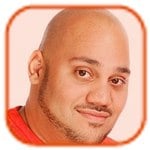 Posted by Andru Edwards Categories: Features, Social Media

So Facebook just launched Facebook Places, a feature that lets you check-in to local spots, and even lets others check you into those spots without your knowledge or approval by default. We figured some wouldn't appreciate that, and would want to opt-out of some or all of the Facebook Places functionality, and we wanted to fill you in on just how to do it.
First, log in to Facebook and choose Privacy Settings from the Account menu at the top right. Click on Customize to get to where we need to go. The first area we want to check is called "Things I Share." One of the categories is "Places I check in" - this is set to be visible to all your friends by default, and you can make that more or less restrictive in this area. Right below it is an option titled "Include me in 'People Here Now' after I check in" which is also on by default. This lets anyone know you are at a location if they are also there, or nearby.
The last option is the one that lets others check you in against your will, and it's enabled by default. Scroll down to the "Things Others Share" area, and you'll see a Enable/Disable toggle for "Friends can check me in to Places." If you don't want others associating you with a location, you can turn that off here.
There you have it! We're sure Places is going to be huge for Facebook, and that a lot of people will be joining in on the fun, but we also know there are a bunch of you that would rather not be involved, so we wanted to let you know how to shut it off.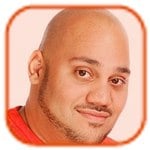 Posted by Andru Edwards Categories: Features, Social Media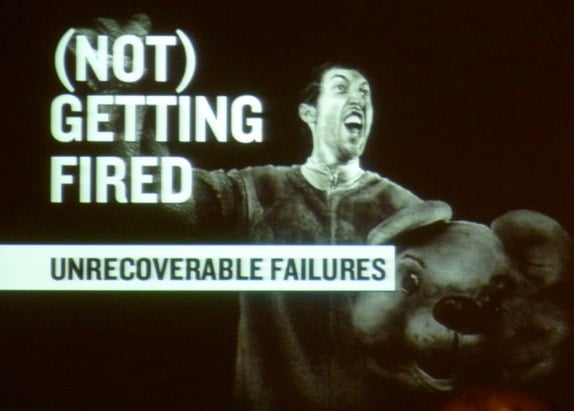 This cleverly named, yet light hearted SXSW 2010 panel of Greg Storey, Will Reynolds, Greg Hoy, Tracey Halvosen and was narrated by Kevin Hoffman. Panelists told stories that technology consultants must deal with every day through interactions with their clients. Most of the stories told were a bit sensationalized around a client's unrealistic
expectations, mostly in regard to time to complete a project or disagreements of which technology to base a project on. It seems that clients always want it faster, and typically more complex that it needs to be - something that is typically mutually exclusive.
Consultants are not perfect, and testing new features or methods on a client may prove to be disastrous when you work outside of your scope of expertise. For example, one consultant on the panel said that they could help a client deliver an email message to their customer, and took on the project of developing the mailing system in house. Rather than send a unique email to each user, or blind copy the customers, every email address in the client database was sent within the "To" field, something that one of my companies has been guilty of, albeit during the early Web 1.0 days. This made all of the other client email addresses viewable from any one of the customers who received the message. For this example, the client re-issued an apology offer, along with a discounted offer and the consultant ultimately paid a professional email marketer to re-send this message using their technology and expertise to avoid the snafu of sharing private email addresses. As an aside, I received some marketing emails from SXSW film presenters who too left email addresses visible in the "To" field. That is unacceptable in 2010.
Click to continue reading SXSW 2010: We F*cked Up: Happy Cog and Friends Exploring Failures Together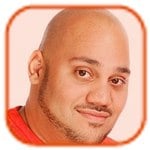 Posted by Andru Edwards Categories: Blogging, Business Tools, Features, Planning
Beth Kanter is a technology trainer for non-profit organizations. Online, she blogs at Beth's Blog. She experiments with all types of social media tools. Things like Facebook, FriendFeed, Flickr, Qik, etc.
Today Beth is going to talk about how she has raised money to support disadvantaged children in Cambodia.
Make it Personal - When you talk about your cause, you make it very personal. Beth has adopted two children from Cambodia. However, there are kids in Cambodia who don't have adoptive parents, and some are even considered the head of their household, due to not having parents.
Stories - Tell stories about the kids and the impact that the foundation she was working with was having on the children. Also share stories about what she learned doing the work, as it was unfolding.
Three Rs of Network Weaving- Relationship building, Rewards, and Reciprocity. Putting that into action, Beth told stories about the t-shirts that she was able to get as part of her fundraising efforts. She blogged about the issues, and she continued interweaving those relationships that she was building.
Fun, Humor, Easy, Passion
- Beth's birthday was during the campaign, and she used Facebook to ask her friends to donate $10 to the cause. She also made a series of videos with her kids to attempt to solicit her network. That got others to solicit their networks.
In the middle of the campaign, Beth just continued blogging and sharing about the campaign using the different networks and tools at her disposal. She tried to focus on people that had larger networks, counting on the compounding effect.
Beth than put out a challenge - can we get 250 people to donate $10 to send someone to college? I have sent the link out to my Twitter network, and I am putting it here now. If you have $10 (or $5, or even $1) to help someone less fortunate than you, please go here: Beth Kanter's call to action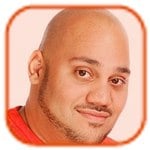 Posted by Andru Edwards Categories: Blogging, Features, Planning
We are ready to chat with Mark Bao, the 16-year old entrepreneur, and the youngest person to ever speak at Gnomedex. Mark runs Avecora, which does web apps. In the future they hope to do social consumer electronics. He also won me over by introducing himself as an avid Gear Live reader, as we got into a conversation about the BlackBerry Thunder.
Generation Y.5, how will they affect the future of technology? FIrst, they have more exposure to new technology. Companies are making it easier for technology to be used, but also this generation is more used to having it around and therefore more comfortable with it. Next, tech innovators and entrepreneurs will be brought out of this generation, and as such, there is a change in career paths, jobs, and influence. There is an expectation in more social features. Also, this generation is used to the age of data. This also spurs shorter attention spans. If something isn't interesting, they know they can just got find something else due to the vast wealth of data.
Francine talks about things she grew up without. No Facebook, Fax, Computer, Fax, Intel, McDonald's, Computers, etc. What she did have was privacy, security, clean air, healthcare, two parent household, and an extra-marital affair that no one found out about.
Francine wonders how much "in the way" the older Gen X generation is, as it pertains to Gen Y moving ahead and doing what they need to do. School in its present form isn't teaching what is needed for upcoming jobs. Sure, it teaches history, sciences that are valid, etc., but is missing the technologies that are necessary for those that are entering into the new industries. For Gen Y.5, school, college, jobs are becoming meaningless as it pertains to business, finance, and tech.
The big change came when mobile came to the forefront, having a communication system that allows you to socially interact in a multitude of ways from wherever you are. Voice, text, social networks, etc. As it pertains to privacy, most Gen Y.5ers don't really care about privacy, nor do they use the privacy features offered by networks like Facebook.
The one thing I think might have been missed, is that Mark is a very, very special case. However, most 16-year olds are not like Mark. They will mostly have regular jobs. Sure, they will use more tech, but right now most of them are using text messaging, MySpace, and Facebook - not selling companies, and creating new startups.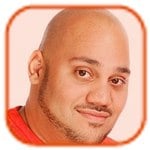 Posted by Andru Edwards Categories: Business Tools, Features, Legal
Danny Sullivan is the Editor-in-Chief of Search Engine Land, here to talk about search. He talks about how we used to get info. That would be the library, friends, family, and encyclopedia (which weren't written by everyone.) The search revolution started the information retrieval revolution, and the change from that is still underestimated. In 2000, a "Consumer Daily Question Study" was conducted, 74 people recorded all questions they sought answers to, and the majority of respondents used search engines to find the answer to their questions. Search engines were at 32%, while libraries were just 3%.
Today, 58% of people use the internet if they need an answer, while 53% turn to a professional.
Danny brought up a question - if you need the phone number of the Edgewater hotel next door, how would you find it? Most in audience would search Google, one or two would call 411, and less would use the Yellow Pages. 49% of internet users search every day. That is up 30% from 2006. Jumping off the web, location apps on the iPhone is also search, GPS is search, TV is search. These are all different ways that we are able to use search.
As more becomes searchable, and as serch becomes more used, we get collisions between real life and online life.
US Navy building in San Diego that no one really saw from the air until now, thanks to Google Maps. $600,000 will be spent to reshape the building due to concerns.
Google StreetView has some conflicts as well. There are positives and negatives, and Danny gives examples of both.
So what is the balance? Do we let anyone remove anything from Google and other search engines?
Danny is now calling people in the audience, whose phone numbers he pulled off of search. He then asked them about different things in their life that he was able to find using the Internet. Things like Amazon, Flickr, Google, microblogs, etc. It's a valid point to show that you can get a lot of information about someone by just using Google. Aside from "personal" info on web, searches we make are personal. What about the issue where Viacom demanded all the searches done on YouTube in history from Google? Location apps are cool, though now more people know your location. Does Apple know all the places you go by way of your iPhone? Is there even a way to "clear" this data?
The conundrum now is that more is being made searchable, more people are searching and we've hardly figured out the issues.
© Gear Live Media, LLC. 2007 – User-posted content, unless source is quoted, is licensed under a Creative Commons Public Domain License. Gear Live graphics, logos, designs, page headers, button icons, videos, articles, blogs, forums, scripts and other service names are the trademarks of Gear Live Inc.