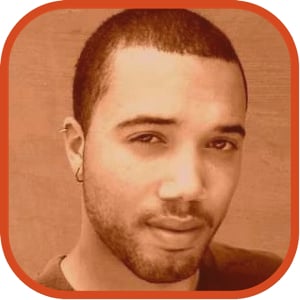 Posted by John Kilhefner Categories: Acquisitions, Corporate News, Rumors, Social Networks, Startups

Way before Facebook bought Instagram for $1 billion, Twitter apparently made an offering of its own, to which Instagram initially agreed to.
The offer from Twitter, according to The New York Times, was for $525 million. Instagram's CEO, Kevin Systrom, agreed to the buy-out, but changed his mind before selling Instagram to Facebook without allowing Twitter to make a counter offer.
What's interesting is that Systrom had stated while under oath to the California Corporations Department that Instagram had never received another formal offer. None of the parties have commented on the Times article that brought this information to life, but it could mean we might be in the throes of an intense legal battle shortly.
Read More
| NY TImes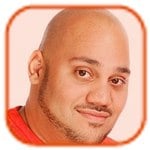 Posted by Andru Edwards Categories: Design, Social Networks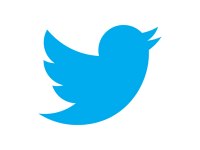 If you visit the Twitter Web site, you'll see a refreshed bird logo waiting for you. Today the company unveiled a modified, sleeker (if you can call it that) version of it's iconic Twitter bird. The head feathers have been removed, and the bird now seems to be flying upwards instead of forward. It's also a darker shade of blue. We're guessing that if no one told you that the logo was new, that you probably wouldn't even notice the change. It's definitely different, but definitely subtle.
Click to continue reading Twitter bird logo gets a new design
Read More
| Twitter Blog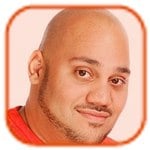 Posted by Andru Edwards Categories: Design, Social Media, Social Networks
Google just released a massive redesign for its Google+ social network, the majority of which you can check out in the walkthrough video above. Our thoughts? Lots of whitespace, but we'll play with it for a bit before final judgment.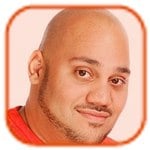 Posted by Andru Edwards Categories: Social Media, Social Networks
This morning during the Facebook f8 keynote, Mark Zuckerberg introduced Timeline, a new way to express who you are on Facebook. It's a reverse chronological timeline of the most important pieces of content that you've shared on Facebook, which you have control over curating. Facebook apps will be able to add to your Timeline as well, and it's been built to look great on both desktops and mobile devices. Expect the feature to be rolled out sometime within the next few weeks, but you can get a peek at the goodness in the video above.
Read More
| Facebook Timeline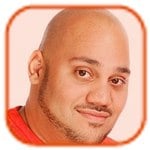 Posted by Andru Edwards Categories: Social Networks, Video Services

Facebook is right in the middle of announcing three new changes that are happening today. The first is multi-person group chat, which has been one of the most requested features. Second, a redesign of chat that makes it easier to get to the people you chat with most, better see the avatars of yours friends, etc. Lastly, and this is the big one, instant video chat through a partnership with Skype. Just choose a friend and initiate a video call, and if they don't have the plugin installed, it takes 10 seconds to download, and you are chatting. No need for a Skype username, or Skype software, it all happens through Facebook. Hit the link below now to see the announcement happening live, with demos.
Read More
| Facebook Live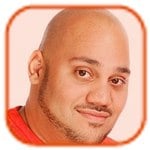 Posted by Andru Edwards Categories: News, Social Networks
Google on Tuesday took another leap into the social space with Google+, which aims to connect people via specific friendship circles, interests, location, and more.
Google+, which is currently operating via a "field trial," has four main components: Circles, Sparks, Hangouts, and Mobile.
"We'd like to bring the nuance and richness of real-life sharing to software. We want to make Google better by including you, your relationships, and your interests. And so begins the Google+ project," Google said in a blog post.
Google+ begins with Circles, which helps compartmentalize all the people in your life. Google took a swipe at Facebook, arguing that putting everyone under the "friends" label hurts the ability to share. It becomes sloppy, scary, and insensitive, the search giant said.
"From close family to foodies, we found that people already use real-life circles to express themselves, and to share with precisely the right folks. So we did the only thing that made sense: we brought Circles to software," Google said. "Just make a circle, add your people, and share what's new—just like any other day."
Click to continue reading Google takes aim at Facebook with Google+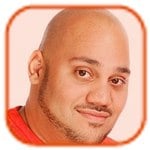 Posted by Andru Edwards Categories: Corporate News, Features, Social Networks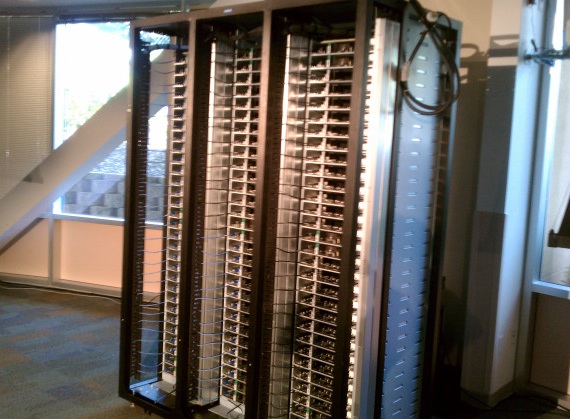 Facebook began showing off its plans for a new data center and server design on Thursday. It will be called the "Open Compute Project," executives said.
Facebook is making the design documents and specifications public at OpenCompute.org. The company claims that the design of the new servers is 38 percent more power efficient than its older designs, and costs 24 percent less to make.
Graham Weston, the chairman of Rackspace, said that his company would use the new Open Compute servers in its own designs, and Zynga's chief technical officer said that his company would take a serious look at adding the new technology to its own cloud.
Industry executives said that the new server designs will have a positive impact not just on the IT industry, but also with emerging countries that may not have the R&D resources to design their own power-efficient servers and data centers. Instead, they said, they can leverage the collective expertise. With the cost savings that the new server designs enable, those savings can be passed along to service companies that use web hosting to drive their businesses.
"This is how Facebook kicks Google's ass," said Robert Scoble, a blogger for Rackspace, one of the companies that will use the technology. The new data center does not use a "chiller," he said. Instead, it puts fine particles of water in the air and cools the server through evaporative cooling.
Click to continue reading Facebook 'Open Compute Project' aims to change the server industry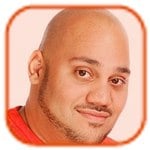 Posted by Andru Edwards Categories: Corporate News, Social Networks, Startups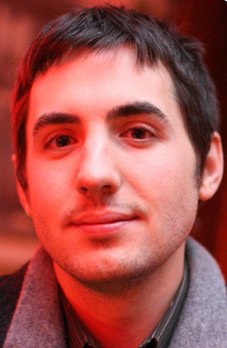 Kevin Rose has stepped down from Digg, he confirmed Friday evening via Twitter.
"Wow, tons of questions - I'll confine advising Digg/ on the board of directors, & taping Diggnation (as I have been since [CEO Matt Williams] joined)," Rose tweeted.
TechCrunch's Michael Arrington originally broke the story. According to Arrington, Rose is leaving Digg to focus on a new startup he's founded. In fact, Rose is closing out a $1 million funding round for the new company.
Rose founded Digg in 2004. However, the last year wasn't exactly smooth sailing for the company. Former CEO Jay Adelson left Digg in April after he and Rose had a falling out, Arrington said. Rose took over the post briefly, until former Amazon exec Matt Williams was hired as Digg's new chief.
But Digg's issues have been more than managerial.At its peak, the link-sharing site had more than 40 million unique monthly visitors. In August, Digg rolled out the somewhat controversial version 4 update. The redesign was intended to curb the overwhelming authority of the dominant power users, but it was immediately hit with bugs and delays, as well as the disdain of some long-time users.
Click to continue reading Kevin Rose leaves Digg, has new startup in stealth mode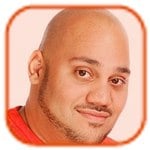 Posted by Andru Edwards Categories: Business Tools, Social Networks
Business social networking site LinkedIn launched a number of new products for its users on Thursday, including a customized news aggregation site.
In total, LinkedIn launched the LinkedIn Today news site, LinkedIn Skills, LinkedIn Maps, and updated its LinkedIn iOS app with the new news focus. The company also said that its LinkedIn Signal product would be opened up to all users.
According to Jeff Weiner, LinkedIn's chief executive, the site's historical mission has been about connecting users and new jobs, as they move down their career path. Now, he said, the site's purpose is to "connect talent and opportunity on a massive scale". LinkedIn counts 90 million members, all of which can be connected at either a primary, secondary, or tertiary level of interaction.
Weiner said that LinkedIn has three objectives: to be the professional profile of record, to ensure that users are connected to essential sources of professional insights, and to work wherever members work - reference to the company's mobile apps.
Deep Nishar, LinkedIn's senior vice president of products and user experience, related an anecdote where his teenage daughter applied to an won an internship at Johns Hopkins in 2008. Suddenly, as the opportunity approached, he was faced with checking out the program. Nishar said that he posted a message to LinkedIn, looking for responses, and found them. Searching for facts on a search engine wasn't enough.
"Suddenly it ht me that when we make important life decisions, you just don't rely on facts," he said.
Click to continue reading LinkedIn introduces social news, skills, 'maps' pages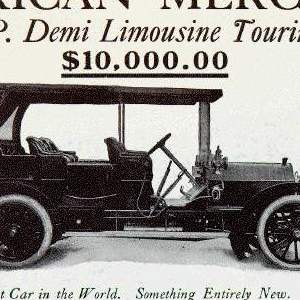 Posted by Drea Avellan Categories: Social Networks, Startups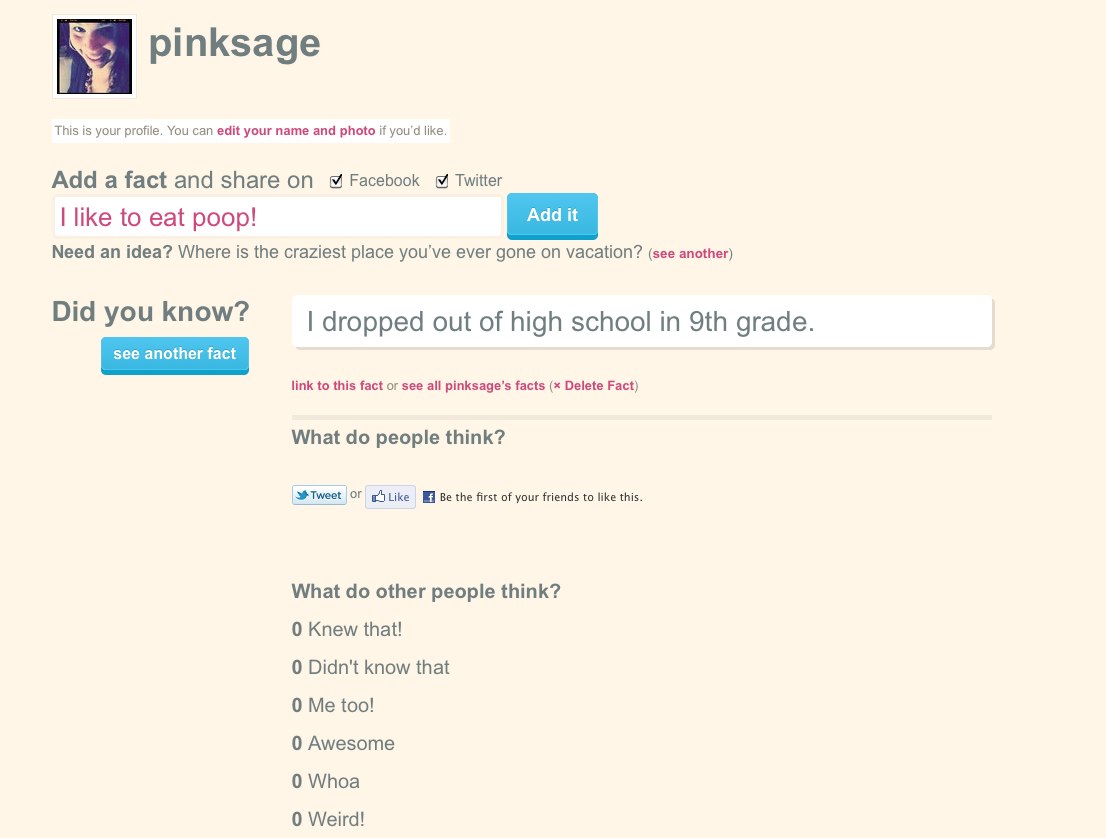 Do you spam your lovely friends with "ASK ME ANYTHING! NOW! PLEASE! BEFORE I DIE!" posts on your Facebook and Twitter linking to your Formspring? Are you dying to tell the world all the awesomeness that is held within that social network profile picture? Well, I might just become your favorite person as of right now. Facto.me is a new site that allows you to post anything about yourself. Yes, anything. Do you hate pizza? Have you done unspeakable things at one of your college parties? It's time to let the world know. No more waiting for people ask you the right question -- you are in control. It also gives you the option to automatically share your facts on Facebook and Twitter, so your reach can be even larger! So, go; run free my little over sharing child and give us all the random facts about you, we probably didn't want to know.
© Gear Live Media, LLC. 2007 – User-posted content, unless source is quoted, is licensed under a Creative Commons Public Domain License. Gear Live graphics, logos, designs, page headers, button icons, videos, articles, blogs, forums, scripts and other service names are the trademarks of Gear Live Inc.